TIPS FOR ORGANIZING AND STORING JEWELRY
If you have a considerable jewelry collection, you know how difficult it can be to keep it organized. Earrings and rings can get misplaced in the mix, and bracelets and bangles can be difficult to store in cramped quarters. Necklaces are the worst, and we've all had our fair share of twisted and knotted necklaces! When your precious stones are kept in hard containers or mingled with other jewelry, they can easily scratch.
Because most of us value our jewelry collections, knowing how to organize and store them is crucial.
Here are some effective tips for organizing and storing jewelry!
ORGANIZE AND DIVIDE
The best way to keep your jewelry intact and easy to locate when you need it is to organize your pieces in drawers or jewelry boxes with plenty of separate compartments and slots.  If you have many small jewelry boxes but are not sure of where to put them try stacking them in a drawer. This will keep them out of the way but still easily visible.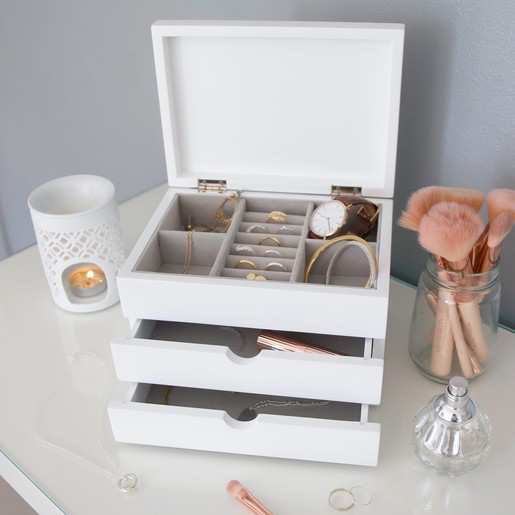 SEPARATE NECKLACES, EARRINGS, BRACELETS AND BANGLES
Separating your jewelry collection by type will help minimize damaging or misplacing pieces. Ensure your necklaces don't tangle by storing them individually, hang them separately in closet organizers or standing jewelry boxes. This will also make it easier to spot that one that perfectly matches your outfit. Unlike necklaces, bracelets and bangles are less likely to tangle, so vanity-top organizers are a great place for them. Earrings can be easily misplaced so compartmentalized jewelry boxes, drawers or displays are definitely the safest place for them.
KEEP YOUR JEWELRY VISIBLE
To avoid that last-minute hunt for the perfect piece to enliven your outfit keep your collection visible. Use table top displays or stack your earrings, watches and necklaces in drawer compartments that are easy to access and your will be in the best possible position to do a visual inventory. Keeping your collection out in the open is also a great way to notice if something has gone astray!
If you like to show your collection off in a creative and unique way, try hanging your necklaces on a jewelry rack!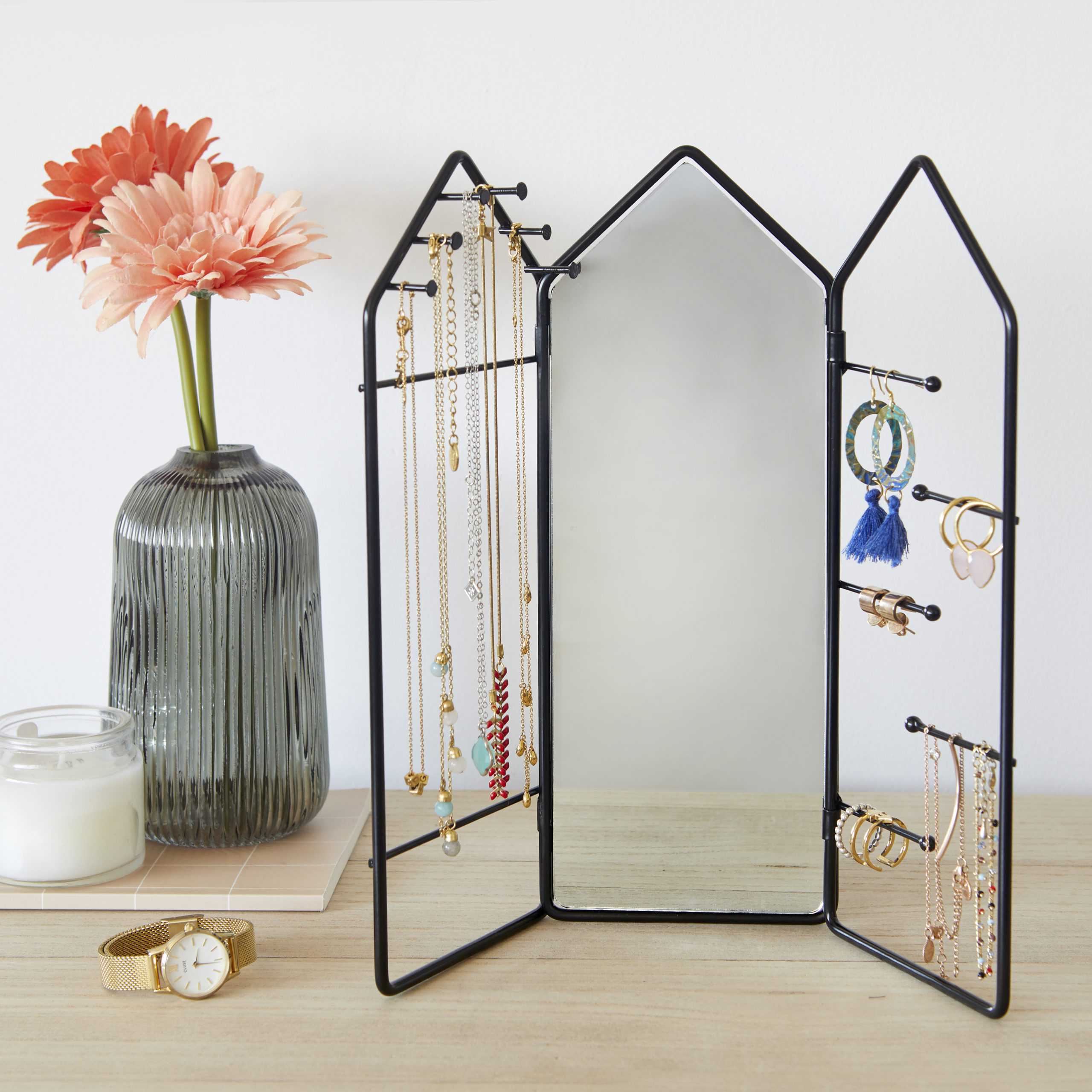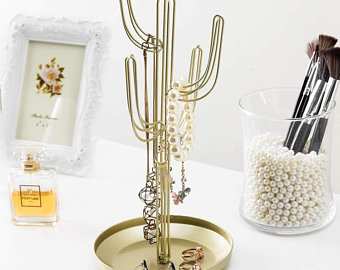 KEEP EVERYDAY USE EASILY ACCESSIBLE
To make your daily routine easier, it is important to keep your everyday jewelry easily accessible. A simple way to achieve this is to keep your smaller items such as rings and earrings in china dishes that are big enough to accommodate them without intermixing. Bigger jewelry such as necklaces can be hung on wall organizers. While looking for ways to keep your everyday pieces easily accessible consider the form and function of each design. Another great strategy is to have a small jewelry box on your nightstand, a safe place for those earrings you forgot to take off before climbing into bed.