How To Make A Cheese Platter
THE ULTIMATE CHEESE PLATTER
Preparing a cheese platter is one of the simplest and most impressive appetizers you can make. The best part is that anyone can do it, and there's no need to wait for a special occasion or holiday to do it. Plus, the fact that no cooking is required is a good cause in and of itself!
Choose a cheese platter or a cheese board that is large enough to hold all of your cheeses and accompaniments. Cheese knives (one for each cheese) and cheese markers are also required (optional).
2. CHOOSE A VARIETY OF CHEESE
Pick three to five different cheeses, including some staples and a few seasonal options. Use a variety of textures, including soft, semi-firm, and hard/aged cheeses. Also vary the type of milk used, such as cow, sheep, or goat cheese.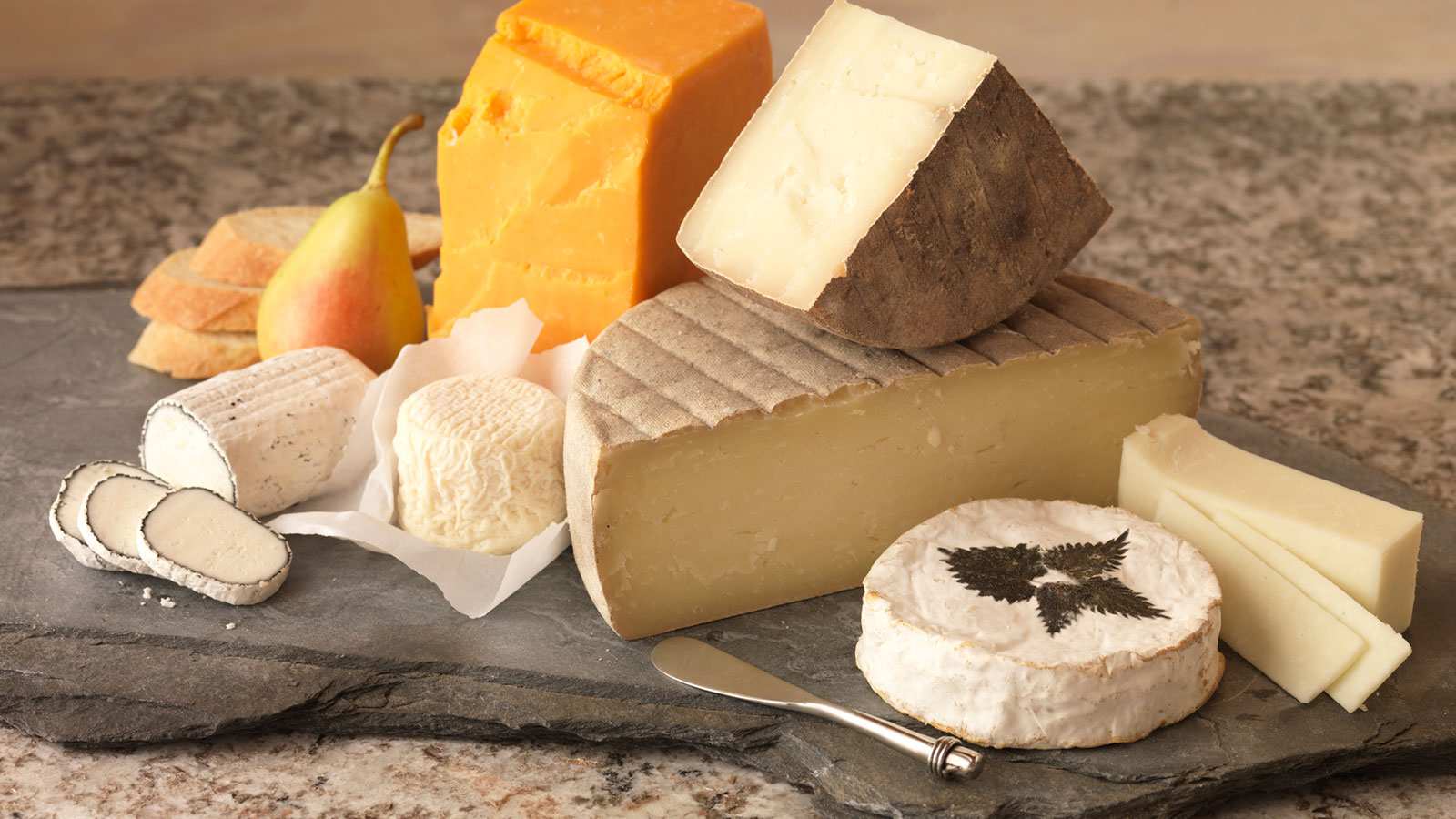 3. DISPLAY THE CHEESES DIFFERENT WAYS
Spears, wedges, cubes, whole, sliced, or rolled up. Stay away from pre-sliced cheese. Slicing cheese yourself is way fresher and you'll have control over how you want to slice the cheese. 
Tip: use a vegetable peeler to remove the paper from brie cheese.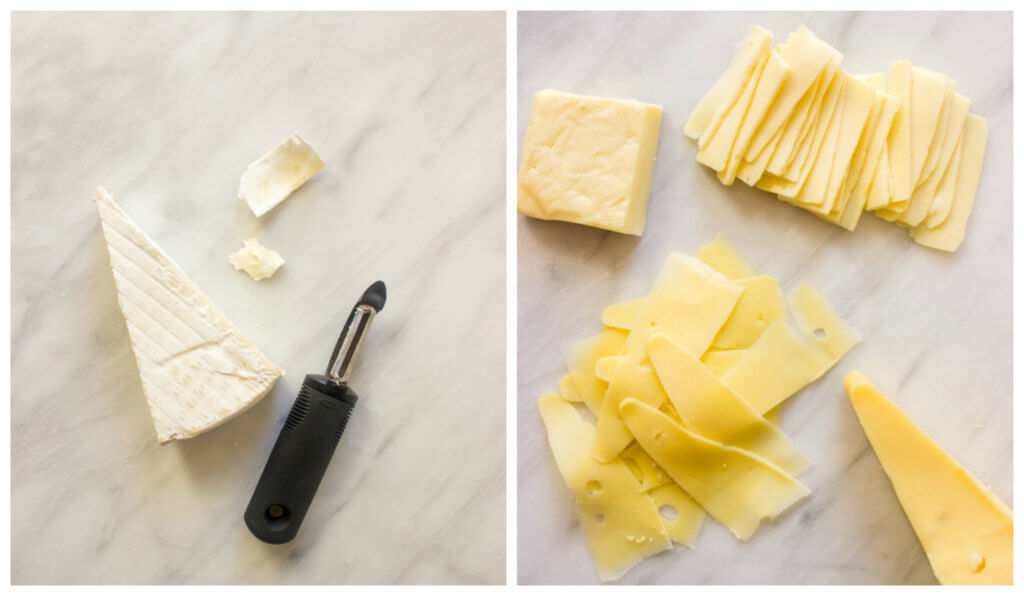 4. CHOOSE ACCOMPANIMENTS FOR YOUR CHEESE
When it comes to pairing your cheese with other foods, the sky is the limit. Consider the variety, color, and texture of the cheese, as well as what will enhance the flavor.
Dried salami or prosciutto are examples of cured meats. Crackers, crusty bread, or a baguette are all good options.
5. ARRANGE THE MEAT AND CHEESE
Place your cheese and meats on the platter first. Place the prosciutto in stacks and fold the meat into quarters. Then, around the cheese and meats, place the crackers.
Fill in any empty spaces with nuts and extra fruit, as well as some fresh fruit. The trick is to arrange everything in piles and mix forms, sizes, and colors. Use your imagination.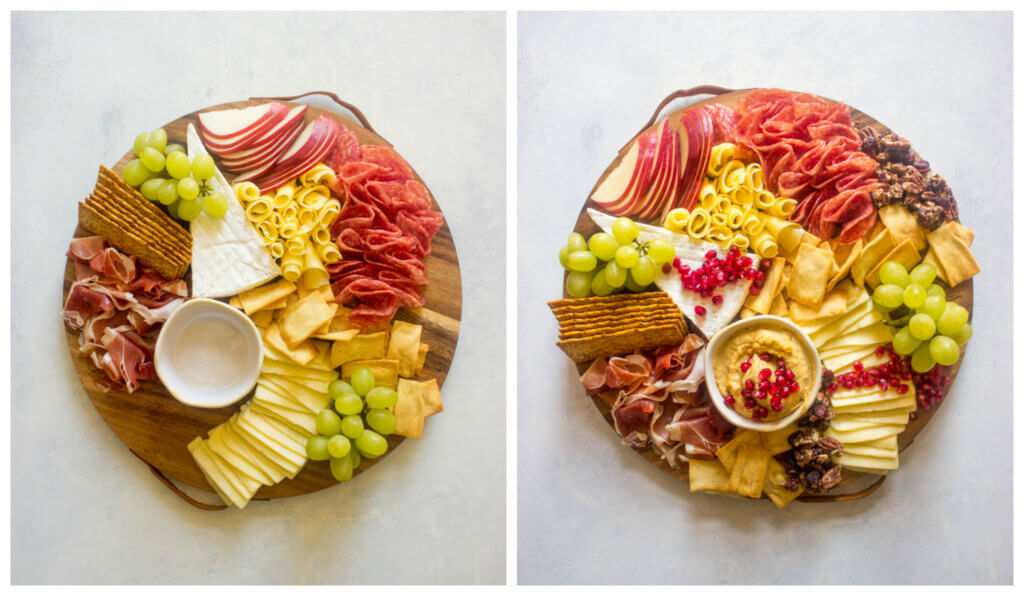 Choose from a variety of platters..