JUICING RECIPES FOR BEGINNERS
1. THE ENERGIZER
The right balance of sweetness and sourness. Fresh lemons are included in this vitamin C-rich juice drink to help balance your body's pH.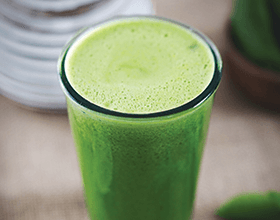 Ingredients
3 Carrots
1 Green Apple
1 Pear
1/2 Lemon
1 Inch Ginger, Peeled
2. THE BEET BLASTER
The sweetness of the apple and carrots in this juice recipe counteracts the earthiness of the beet. Beets are a superfood that help clean the skin and kidneys, contain vital folic acid, and are high in betacyanin, a phytonutrient that has been linked to cancer prevention and increased exercise endurance.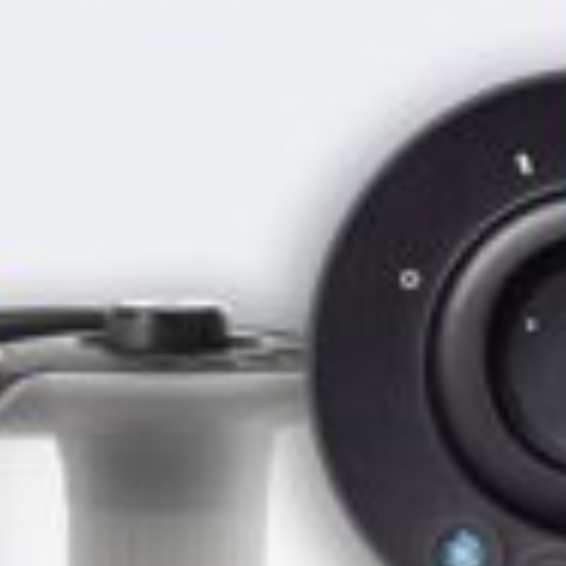 Ingredients
2 Beets with tops, medium-sized
3 Carrots
1 Apple
3. GREEN MACHINE
You won't believe you're drinking kale because it's so refreshing and tasty! The pineapple's richness makes this juice drink feel special. Vitamin B and iron are abundant in the green machine, leaving you refreshed and ready to take on the world.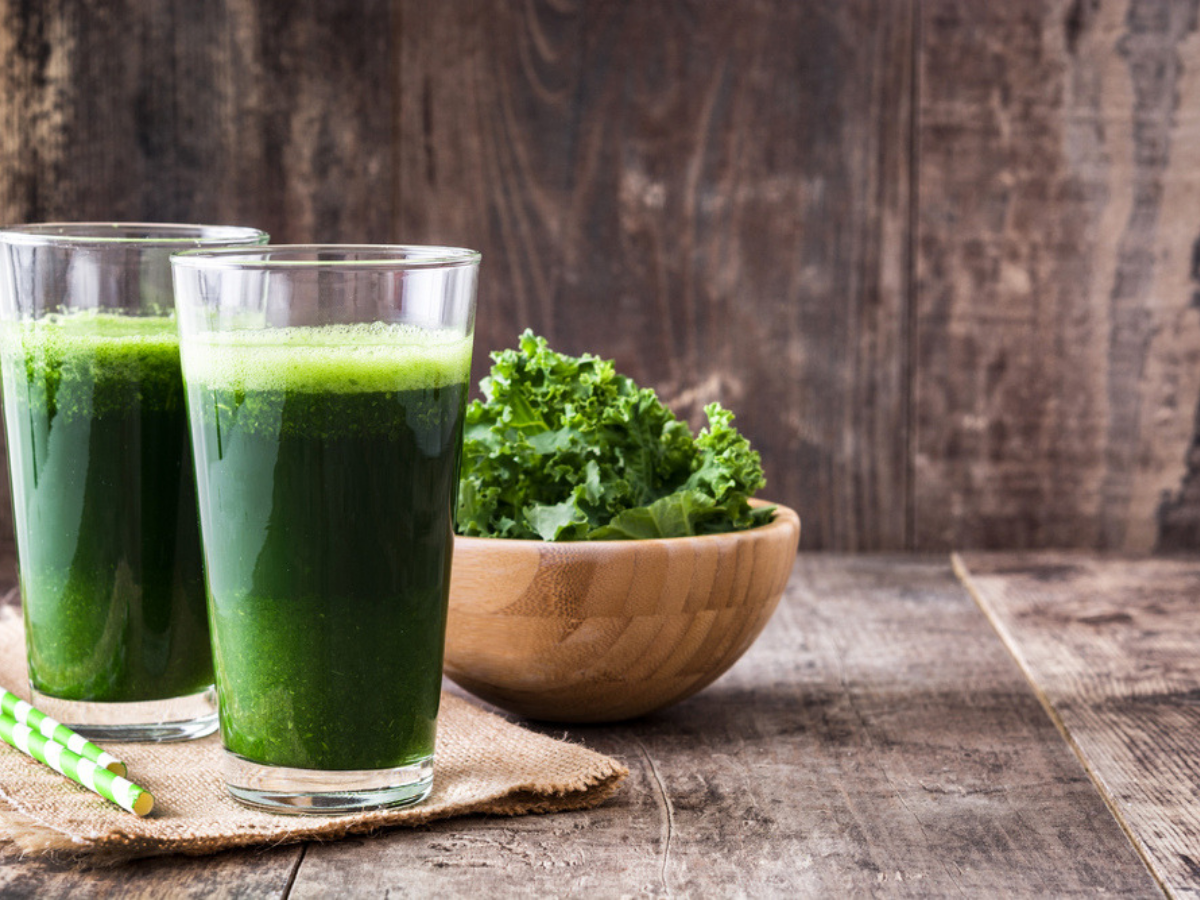 Ingredients
1/2 Bunch of Kale
1 Cucumber
1 1/4 cups Pineapple
4. THE HEALTHY MARY
This is the healthy sibling of the Bloody Mary! You haven't eaten real tomato juice unless you prepare it yourself and put a little kick to it. Tomatoes are high in beta-carotene and lycopene, two antioxidants that have been linked to a lower risk of heart disease and stroke.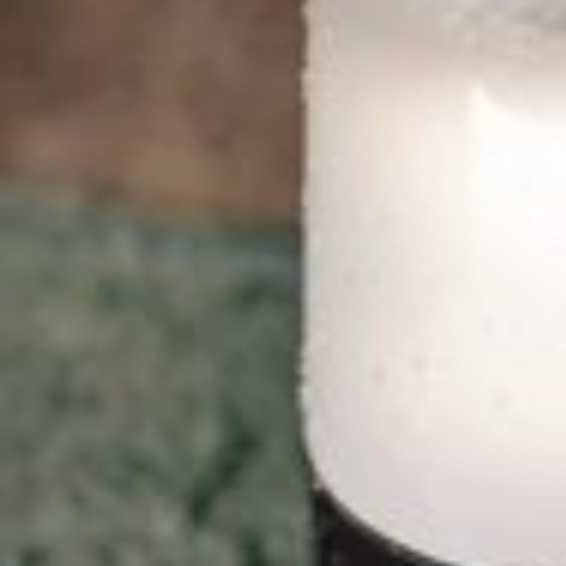 Ingredients
2 Large Tomatoes
4 Stalks Celery
1 Jalapeno, seeded
1/4 Lemon, peel removed
1/2 Cup Cilantro
1/2 Cucumber
5. CITRUS ZINGER
Good morning, beautiful! In the morning, I enjoy the vivid flavor of fresh citrus. This juice's vitamins and minerals get my blood pumping, and the aroma and taste definitely wake me up. In the summer, I add a splash of club soda to the mixture for a refreshing spritzer. Yum!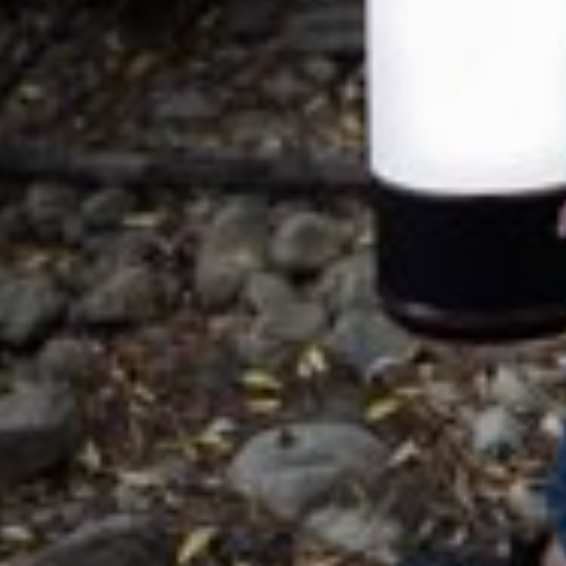 Ingredients
3 Oranges, peeled
1/2 Ruby Red Grapefruit, peeled
1 Apple
6. THE POPEYE SPECIAL
This is the juice for you if you have trouble "eating your spinach." I sweeten the spinach with strawberries and kiwi, and the combination is delicious. Plus, the juice is chock-full of iron, vitamins, and micronutrients to help you become as tough as Popeye.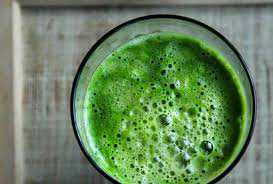 Ingredients
5 Cups of Spinach
1 Cup Strawberries
2 Kiwis, peeled
7. GARDEN PARTY
With this veggie-packed drink, you can throw a garden party! The benefit of juicing is that when you use carrots or apples, other extremely healthy but strong flavors like parsley and green pepper don't come through as strongly.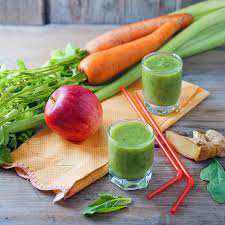 Ingredients
5 cups of spinach
1 Green Apple
1/4 Cup Parsley
1 Green Pepper
3 Carrots
8. SNAKE BITE
The Snake Bite is sweet but the fresh ginger gives it a healthy bite! Fresh ginger helps to optimize the immune system and is also known to improve digestion and circulation. Try this nontraditional green juice recipe for a bit of a kick.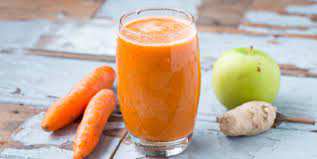 Ingredients
3 Carrots
1 Inch Ginger, Peeled
1 Green Apple
9. THE GRASS IS GREENER
This juice recipe's blend of wheat grass and vitamin C-rich lime is the ideal flu and cold-fighting solution to keep you Kleenex-free. Mint is also a natural stimulant and is believed to remove congestion, so if you're starting to get the sniffles, this is the drink for you!
Note: Wheat grass should not be consumed by pregnant or nursing moms.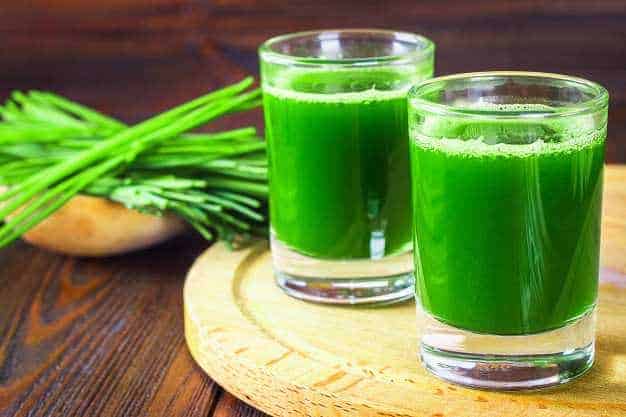 Ingredients
2 Handfuls of snipped Wheat Grass
2 Carrots
1/4 Lime, peel removed
3 Stems of Fresh Mint
2 Green Apples